Certified organic

Good food for you. Good food for the planet.

Sustainably packaged

100% recyclable, BPA-free, and safer for the environment.

Regeneratively farmed

Our local suppliers love the land they graze and grow on.

Nutrient-dense meals

Everything you need in a meal, plus so much more.

Gluten-free

All our meals are made using gluten-free ingredients.
Dishing up the goods
1

Plan your meals

The choice is yours. Put together a menu of meals to look forward to each week.

2

Lovingly prepared

We'll put our kitchen to work, cooking up the freshest, gluten-free ingredients.

3

Delivering the goods

We'll deliver all the meals and the
mouth-feels, straight to your door.
ALL FLAVOUR. NO NASTIES
We do away with everything you don't need, so there's more room for the stuff you do.
NO REFINED SUGARS OR CARBS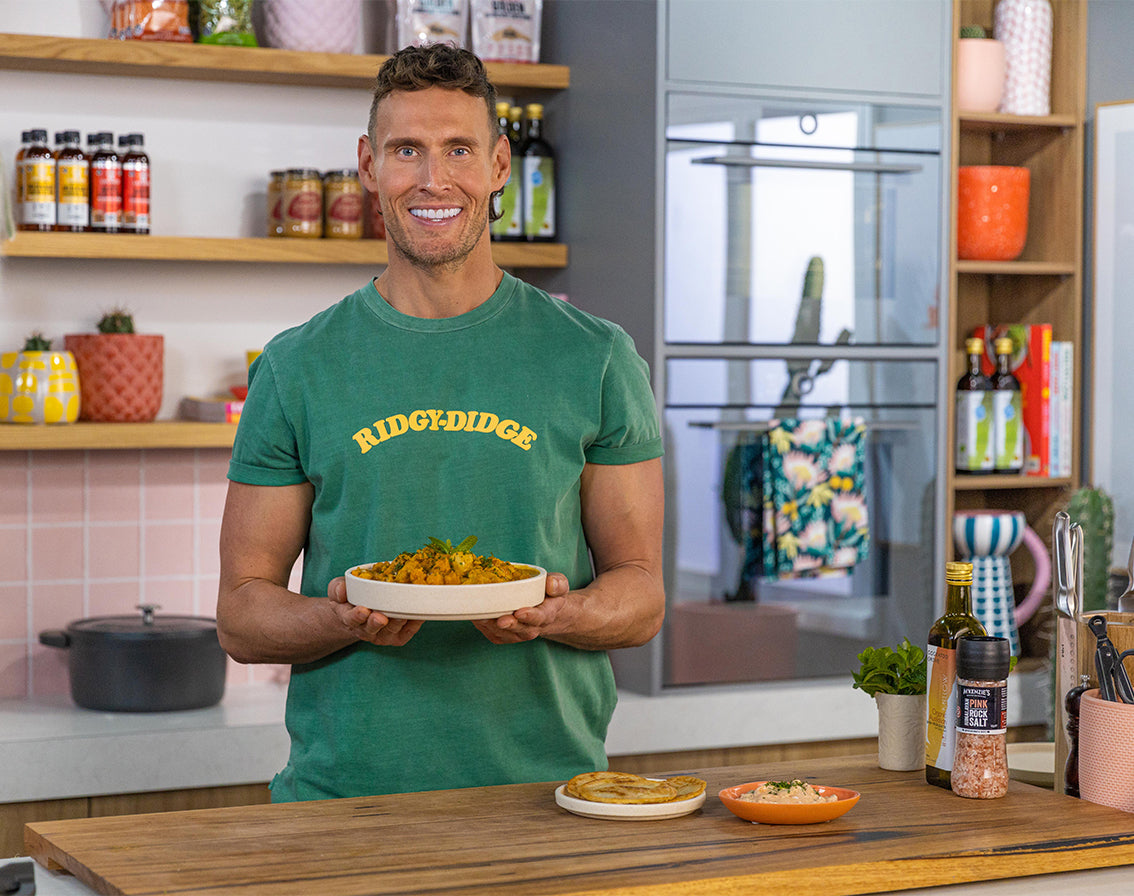 "If you're looking for food that ticks all the boxes in the health space, whilst supporting sustainable and ethical practices, look no further than Wilding Foods. Delicious, easy and cooked from the heart."
start the good life
FLEXIBLE, COMMITMENT-FREE PLANS
We're serious with our food and not on commitment, cancel anytime.
Customer Reviews
There really is no other meal delivery service quite like Wilding Foods! Their focus on sustainability, ethically sourced animal proteins and lower carbohydrate options mean that you can look after the planet while you look after your health and longevity. The only thing you will regret is if you don't place your first order today.
Enjoying nutrient dense meals, that are packed with equal amounts of health and flavour, shouldn't mean you cut any corners. And thats why I love what Wilding Foods offer Australians looking to look, think and feel their best.
Wilding Foods makes healthy eating easy. Everything's fresh, locally sourced, sustainable and of course, delicious! Wilding puts in the effort so I don't have to. My body thanks you!
Really enjoy the convenience of having ready-made meals for the busy work week. And I love that all the meals are healthy with no nasties.
FAQs
Do I get to choose my meals?

Of course. The choice is yours. Our menus are always updated based on what's seasonal and fresh. Whether you want one of each or multiples of the same meal, we want you to do you.
Do I need to be home to collect my meals?

Not at all. Our food delivery partners will place your package of ready-made meals in a safe place without a signature required. Our meals are packed using recyclable boxes, thermal insulation and iceblocks that will keep your meals cool for a few hours after delivery.
Is there any cooking necessary?

Nope, we've done all the cooking for you. The only finger-lifting you need to do is reheat your meal in the microwave when you're hungry. Simply pierce the plastic seal to help release the steam before you start cooking.

Depending on your microwave, it's recommended to heat your meal for at least 3 minutes.
Can I pause my subscription?

Definitely. You have the freedom to pause, edit, even cancel your subscription before your next scheduled payment. Wilding Foods is here for you when you need it.
When will I receive my order?

Orders placed before the cut off ( 2pm tuesdays) will be delivered on the following tuesday.